Custom Website Design
A reliable website development service, offering fast, secure, maintainable websites for online business.
Website design and development "From Scratch"
The Pixaful "From Scratch" custom website design service does not use templates, themes or page builders. I build your website from scratch.
I use modern code to ensure your website is as lean, seo friendly and secure as possible.
I select the CMS based on your needs. I use WordPress, Craft CMS, DNN, Hugo and many others in my daily workflow.
My service includes everything from initial consultation to final deployment. Hosted on my secure platform in the UK.
Our custom website design service includes:
Initial Consultation – We learn about your business and goals..
UX Flowcharts – We map out the UX for your website. This will ensure we cover every detail and possible flaw before we begin building. This ensures your visitors are happy and can find what they need when they visit your website.
Initial Designs – You get 3 initial designs which we merge into a final design. At this stage we can ensure every page design is finalised including fonts, spacing, style etc.
Code Time – We turn the finalised design into a working theme and populate the content with words. You can provide your own copy or use our external copywriting service.
SEO and Optimisation – While we are adding the page content we ensure your pages are optimised for speed and SEO. We include relevant images and meta data to ensure your business is visible online.
Continued Support – We strive to help your business thrive in the coronavirus season. We offer SEO and Social Media packages and excellent aftercare support. We help you meet your online business goals.
Why choose Pixaful for your custom website design?
I have over 9 years of agency experience. I also use a small team of graphic designers, UX designers and SEO experts. My team work from home and are ready to help you.
An agency level experience without the costs.
Does your business need a custom website design?
Any kind of business that wants to stand out from the crowd can take advantage of the "From Scratch" Package.
Businesses that need custom modules or plugins built from scratch.
Businesses that have a longer deadline and do not mind waiting for a quality code base.
How much does it cost for a custom build?
Custom builds start at around £3000 for a base package as mentioned above.
A custom build is more involved than an off the shelf build. Particularly in terms of research, planning, user experience and optimisation. Hence the higher cost. Existing businesses that are looking to grow will certainly benefit from a custom website design.
Hayden helped me to establish work on my website - old and new ones, very professional, always has new ideas and updates which are quite useful and precise, and helped me with my business development too. I highly recommend his services.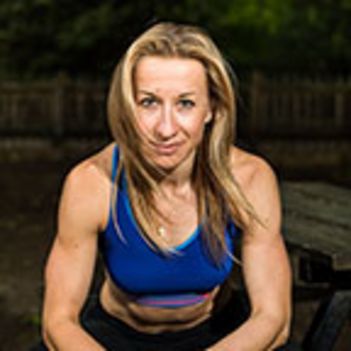 If you want to take your website to the next level, I've got the creative and technical experience to get you there.
Since 2011, I've helped small businesses and entrepreneurs generate leads and sales with user-centric design, data-driven insights, and improved user experiences.
Let's get started
Let's get your project started!