Ready Made Websites
A reliable website development service, offering fast, secure, maintainable websites for online business.
Ready Made Websites - An Affordable and Maintainable online presence
Pixaful Ready Made Websites are an affordable way to get online.
If you are a builder, plumber, electrician, contractor or budding entrepreneur…
We can help you get your business online with a Ready Made Website which is live in less than a week.
For less than a cup of coffee a day, you can own your own website that is ready to take orders.
With the Coronavirus in full swing, we thought we would help you out and take the sting out of the cost.
Take a full 4 months to pay for your website by paying in 4 equal payments by paypal.
Pixaful Ready Made Websites are built to a very high standard.
Built using WordPress and Elementor page builder.
Elementor helps us to keep the costs down, build incredibly quickly and pass the savings onto you.
But can't I buy Elementor and build it myself?
Of course you can! But will you build an seo ready, fast loading website that has been tested and optimised in less than a week?
You might have a screwdriver in your toolbox, but that does not make you great at DIY!
I am the worst at DIY, I own a screwdriver and I still prefer to hire a professional. I know the wife would prefer it too. Many walls have been ruined by my maintenance skills!
I have been building websites since 2011 so you could say I know a thing or 2 about how a website works. For less than a cup of coffee a day I can give you a website that:
Is built on WordPress – Providing a perfect entry level platform for businesses
Is Maintainable – You won't need to call me. Page edits, image changes and basic site admin is a breeze. But should you need me, I am a call or email away.
Is SEO ready – We take great care in our SEO to ensure that your website is visible in all search engines. We build every page with SEO in mind.
Loads Fast – We use selected themes that pass our strict page speed tests. Budget friendly websites are quick and ensure your visitors are not waiting around.
Ready Made Websites have a limit of 10 pages, after that the cost rises. That being said, once we build the pages we are happy to teach you how to do it yourself.
If you prefer to let us handle the extra work we can help.
Why choose Pixaful for your ready made website?
You could buy a template, a domain, hosting and figure out everything for yourself. But, we know that there is a high chance that the site will never get launched.
Or you could hire a professional with over 9 years experience in the industry. I will get your site launched in a week.
Does your business need a ready made website?
If you are a start-up, contractor, entrepreneur or a business without a presence. Yes, you do need a ready made website. We can help you get your website online so that you can get back to making money.
How much does it cost for a ready made website?
Ready made websites start at £850
A ready made website includes:
Up to 10 pages
Up to 10 images from our royalty free image library
Custom fonts, logo and colours
Contact form
Free domain name for 1 year
Free hosting for 1 month (Hosting starts from build time, not launch time)
Free copy of elementor pro for 1 year. I offer lifetime Elementor to clients that remain on my hosting platform.
Additional work is charged ad-hoc. This can include extra pages, e-commerce, plugins, mailing lists etc. I am here to help.
How to pay for your website
Option 1:
Pay in full: £850
I prefer Paypal or Stripe. Paying in full means the cost is kept as low as possible.
Option 2:
Pay in Installments:
£225 x 4
Hayden helped me to establish work on my website - old and new ones, very professional, always has new ideas and updates which are quite useful and precise, and helped me with my business development too. I highly recommend his services.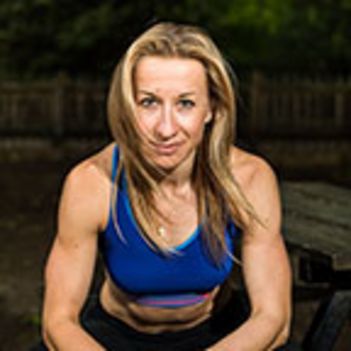 If you want to take your website to the next level, I've got the creative and technical experience to get you there.
Since 2011, I've helped small businesses and entrepreneurs generate leads and sales with user-centric design, data-driven insights, and improved user experiences.
Let's get started
Let's get your project started!